Process for Landscape Design / Installation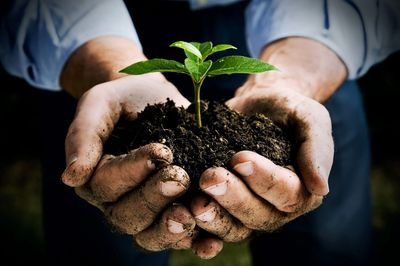 Initial Meeting
We first set up a meeting with the customer at the job site. We listen to any concerns or ideas they may have regarding direction of design. We like to involve the customer in the entire process as much as they would like to be. At this time, I recommend that they have some sort of budget in mind that they would like to work with so we know how detailed the job will get.
Landscape Design
Wether you have a simple project or need a design to conform with subdivision rules and regulations we can handle it. During design process we consider what budget you would like to be at so that we can give you a landscape to be proud of.
The main element of design is considering the architecture style of your house. We also take into consideration your concerns and what look you are striving to achieve. How much maintenance you are willing to take on, all play a role in your final design.
When we meet to go over design we will also have pictures of all the plants proposed for the entire project. Changes can be made at this time. No matter what, our main concern is that the customer is excited about the design. We truly want to make you 100% happy so when you pull into your driveway you can say WOW.
Of course, you can always be assured that we stand behind our work and are looking to make long term relationships with our customers.
Installation Scheduling
Once design is approved, we require a deposit to get job scheduled. When we start a job we work on it till completion. Most jobs can be done within 1 week. On the day we begin your job we go over all the details again to make sure everyone is on the same page. Our goal is to make this experience enjoyable for the customer.
Supervision during Installation
We provide direct supervision at all times during the job. We have a dedicated crew that have many years of experience with landscape installations. Any concerns or changes can be handled the at job site. Just in case customer cannot be home during the process we provide video updates throughout the day, just to keep you informed.
Completion
Once installation is complete, we make sure all areas are pressure washed and left extra clean. We strive to leave your property in better shape then when we started. Even the little things like putting the hose up, or just putting cans back in place all mean a lot to the customer.
We walk entire job with the customer to make sure we have exceeded their expectations. Final payment is expected at this time.
CUSTOMER HAPPINESS IS OUR #1 GOAL